The Travelling Folk (TTF) is a travelling folk club for West Kent and East Sussex. We don't meet regularly in one venue but gather in pre-selected pubs around the area on the first and third Thursdays of each month to enjoy ourselves and to bring folk music to those who may not have had the opportunity of experiencing a live folk session before.​
​We have now resumed live sessions in pubs, which is of course the main reason for our existence. However, in view of the popularity of our Zoom sessions, we will be carrying on with them for the time being on the Thursday evenings when we are not live in pubs. Any of our regular supporters who wish to participate should contact
Liz Randall
on
lizrandall66@gmail.com
who will be happy to email them a link and passcode enabling them to join us.
​All sessions are free and all are welcome, whether experienced performers, enthusiastic beginners or audience! Early arrival recommended if you want a seat. Sessions are on Thursdays and commence at 8:30 pm unless otherwise stated. ​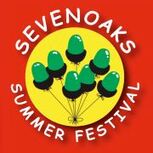 5 May 2022
Secret Cask, 91 High St, Edenbridge, TN8 5AU.
Just off the B2026, north of the river bridge.
19 May 2022
King William IV, 57 Hastings Road, Pembury, TN2 4JS.
On the main road through the village.
2 Jun 2022
George & Dragon, Five Oak Green Road, Tudeley, TN11 OPW.
On the B2017 between Tudeley and Five Oak Green.
16 Jun 2022
Please note there will be no session on this date.
​30 Jun 2022
​The Anchor, 32 London Rd, Sevenoaks, TN13 1AS.
​In the town centre.
​Part of the Sevenoaks Summer Festival.
7 Jul 2022
The Greyhound, Charcott, Tonbridge, TN11 8LG.
In the centre of the village.
21 Jul 2022
The Bush Blackbird & Thrush, East Peckham, TN12 5LN.
​On Bush Road towards Peckham Bush.
---
​​Last updated: 25 April 2022